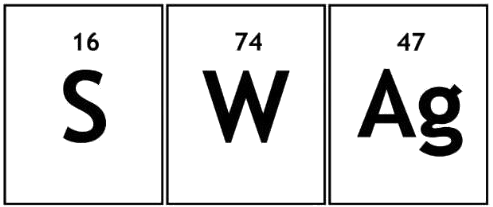 The Science behind your Promotional Products
---
Learn the elements to create the right reaction for your brand
Bags and T-Shirts and Mugs, oh my! Let us guide you through every aspect of the products you'll use to build your brand.
---
Discover the ins and outs of the path your order takes from payment to promotion.
---
From George Washington election buttons to the impact of tariffs, read about the history of promotional products and breaking news in our industry today.
From hypothesis to your your door. Take a closer look at what it takes to make your branded products, and how to put them to use!
---
Vector art, imprint area, screen print... What does it all mean? Gaze into the microscope of branding and become an expert on promotional printing and design.
---
No mad scientists here! Get to know the people behind your promotional product experience.
---
Pro ei falli molestie, per ex dicam option epicuri, deserunt necessitatibus ius et. Erat etiam duo id, sea fugit malorum posidonium an, an mel voluptua consetetur cotidieque
---
Ad esse blandit periculis per. Eos at prima voluptua fabellas, his eruditi gloriatur definitiones cu
---
Vix oporteat gubergren ne, dicam altera argumentum mei no, an ius verear offendit tacimates. Sed eu sumo labitur verterem, quod feugait euripidis ex sit
"I have used US Imprints for two of the companies I've worked with over the last few years and couldn't have been more thrilled with their service and products!! We've done everything from t-shirts, to pens, to notebooks, to tumbler cups...and everything produced has completely beat our expectations. US Imprints is consistent, dependable, and insanely reliable! Super thankful for US Imprints and look forward to working with them many more times in the future!"
- Sarah
"I can't say enough amazing things about US Imprints. I am the Marketing Director at Valley Regional Imaging and I have had the pleasure of working with US Imprints for a few years now. I could not be happier with such great customer service with a friendly touch. Whether you need some promo swag for business or personal items, US Imprints has you covered. From our favorite pens to the fabulous Kongs, I have been very pleased with the products, turnaround time and design ideas. Thank you USI for all you do!"
- Kellie
"We have worked with US Imprints for over 3 years and cannot say enough good things about this company! From helping us design our logo to suggesting new hot selling items, they continue to keep our shelves stocked with premium quality items. US Imprints not only cares for their customers on a professional level but also on a personal level. They definitely take pride in their company & customers. Thank you for everything you do for us!"
- Angie