Written By Tessa Reyes Benz | December 14, 2020
Authorities Seize $600,000 Worth of Fake N95 Face Masks Intended For Hospital Workers

More than 100,000 counterfeit 3M N95 surgical masks intend to be used by hospital workers were seized by U.S. Immigration and Customs Enforcement's (ICE) Homeland Security Investigations (HSI) and U.S. Customs and Border Protection (CBP).
Worth over $600,000, the masks were intended to be shipped to an undisclosed hospital on the East Coast.
3M, the parent company of a top promotional products supplier 3M/Promotional Markets, worked closely with the federal authorities to investigate the counterfeit masks found at the Ysleta Cargo Facility in El Paso, Texas. Advertised as 3M N95 masks, the real 3M company that makes these in demand respirators were able to determine that the masks were not genuine 3M products.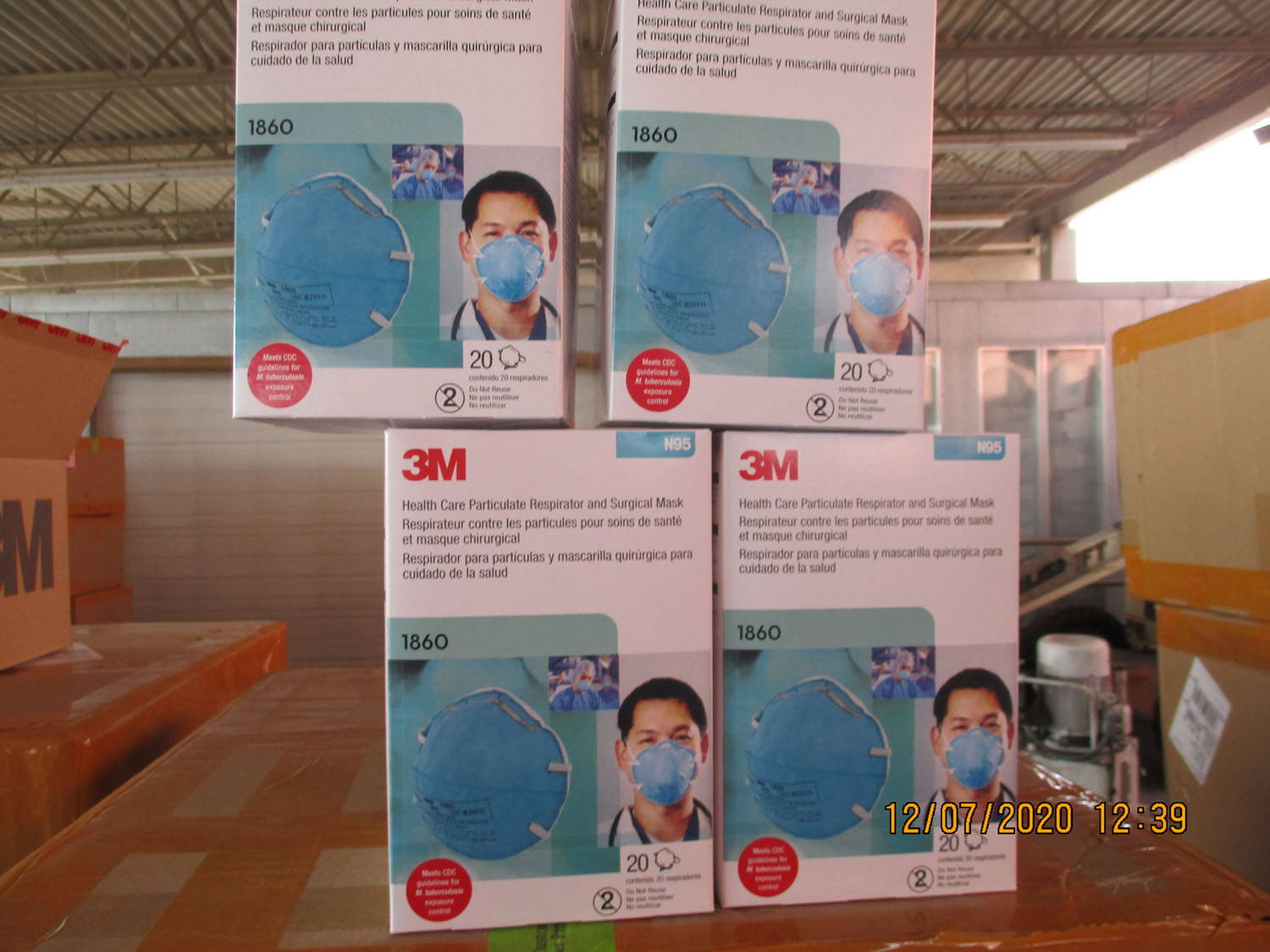 "The seizure of these counterfeit surgical masks not only ensures the health and safety of our frontline healthcare workers by preventing them from receiving inferior personal protective equipment, it also protects the integrity of the American economy," said Erik P. Breitzke, acting special agent in charge of ICE HSI El Paso. "We will continue to aggressively investigate, arrest and prosecute criminal counterfeiters who show a total disregard for human life and take advantage of a relentless world pandemic for economic gain."
No arrests have been made at this time in connection to the confiscation.
Operation Stolen Promise, an initiative launched in April of 2020 by several federal agencies and some private sector companies, played a part in the investigation. They work specifically to investigate and stop fraudulent transactions in relation to the Covid-19 pandemic. So far, nearly 200 arrests have been made and $28 million in recovered assets found. According to the National Intellectual Property Rights Coordination Center, most of these counterfeit goods originate from China.