Apple is planning for 'the most significant iPhone event in years'

Image Source: Apple Inc.
Written By Tessa Reyes Benz | October 12, 2020
This Tuesday, Apple will be hosting a launch event to unveil this year's iPhone lineup.
Typically, Apple reveals the updated iPhones in September and are then put on the market shortly after. Just like with everything in 2020, plans change. Due to the Covid-19 pandemic, electronic manufacturing was disrupted as most Apple employees operated from home. To keep fans captivated, Apple released the new Apple Watch instead back in September.
Postponing the launch of the new iPhones, although potentially frustrating for sales, only created more anticipation for the brand. This year's design is expected to be the first exterior redesign since 2017, potentially resembling the iPad with flatter edges.
Apple fans hope to see four different iPhone screen sizes and prices.
Lastly, we're hoping for increased speed. The hope is some of the new iPhones will support 5G cellular networks, giving consumers faster download times. Even though 5G networks aren't fully built out yet in the U.S., some still hope.
The last big aesthetic change came in 2014 when the iPhone 6 introduced bigger screens available in two different sizes. Just by simply changing the design of the already popular device, over 231 million iPhones sold during the next four quarters. Without skipping much of a beat, Apple continued to hit the same annual sales record, that was, until they stopped reporting unit sales in 2018.
Reports that a brand new design is coming has investors very interested in a possible upgrade making the Apple company even more valuable.
"We expect this fall's launch to be the most significant iPhone event in years," Morgan Stanley analyst Katy Huberty wrote this week. Projecting a total of 220 million iPhones planned to ship during its fiscal 2021. That is a 22% yearly increase per the Morgan Stanley model.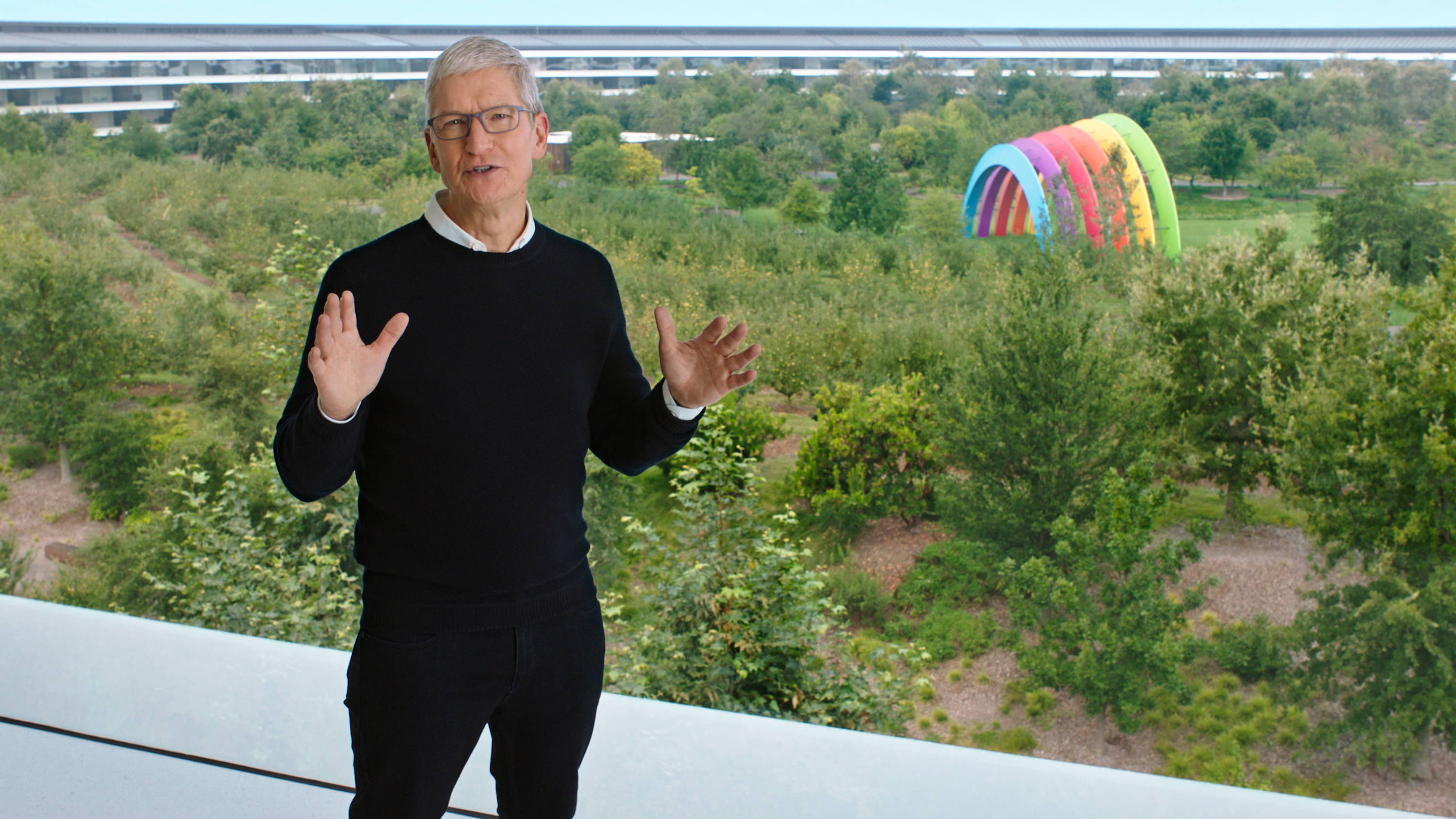 Apple branded the event with the tagline, "High Speed," referring to the faster cellular speeds 5G promises to offer. The invitation hints the event will last two hours. Known for their "one more thing" tease, hopefully those attending won't have to wait too long to get to the new juicy products.
Thanks to the pandemic, Apple will be prerecording and holding the event virtually. Unfortunately that means no swag bag for those attending this year, however that does mean potentially more viewers then normal. The last event Apple held virtually via YouTube livestream, nearly 1.5 million viewers watched as Apple executives announced the new Apple Watches.
According to Morgan Stanley analysts, we should expect a lineup of four new iPhones. The following descriptions are taken from Apple's supply chain of manufactures in China.
First up, an iPhone 12 mini.

The smallest iPhone since the company introduced full-screen versions in 2017.
iPhone 12. This will be the standard edition with a 6.1 inch screen, very much like the ones already available today.
iPhone 12 Pro. This will have a 6.1 screen but with higher specs.
iPhone 12 Pro Max. The largest screen to date at 6.7 inches.
Because these are just descriptions given to us by the manufactures, it is likely the names of these products will be different.
Apple CFO Luca Maestri was reported saying that this year's iPhone will go on sale a "few weeks later" then their regular scheduled launch. Once again, the pandemic has slowed product manufacturing and distribution. Last year it took ten days to get the newly released iPhone to the shelves. This year, expect weeks.
Tune in here and get ready to want a brand spanking new toy. We can already tell Apple has done it again.