Benefits of Wearing Face Masks

More often than not, these days you will see more and more people gearing up to leave their homes. Whether you are going to the grocery store, the pharmacy, or to pick up dinner from your local restaurant, chances are high that you will see someone with a face mask.
But do these face masks actually help with the spread of viruses?
We are diving into the benefits and differences between some of the more popular face protection you are wearing and seeing around town.
Surgical Face Masks
Surgical face masks loose fitting and disposable, meant to be a one use wear only product. They are probably the most common type of mask you will see people wearing for protection. These types of masks were made to help prevent large drops or amounts of bodily fluids that could potentially be carrying a virus or other germs from escaping from the nose or mouth. Surgical face masks also help prevent sprays and splashes from other people, like coughs and sneezes, for example.
N-95 Respirators
Respirators are designed to protect the wearer from small particles in the air, like viruses. These are CDC certified and approved by the National Institute for Occupational Safety and Health.
The N-95 in the name comes from the fact that these masks filter 95% of airborne particles.
All FDA approved N-95 masks are meant to be single use. They are supposed to have a close facial fit. The edges of the mask should form a tight seal around the face, creating a custom fit to be sure no particles or bacteria make its way inside the mask.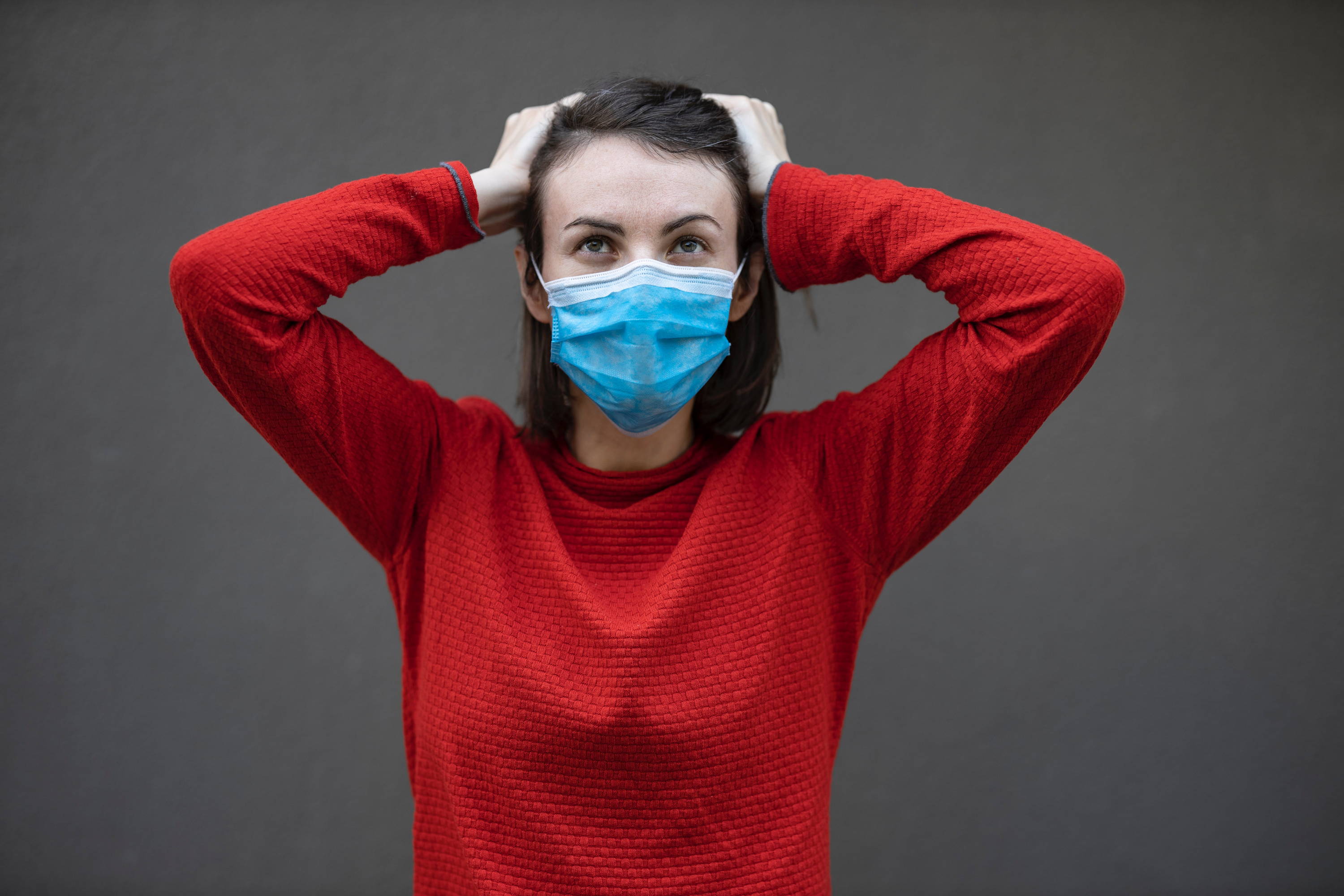 Although not yet required, the CDC has highly recommended the use of face masks when you have a need to go into the public or when people are nearby.
It is important to note that the use of cotton or handmade masks are highly unlikely to help prevent the spread of the virus. Thus, the CDC recommending the use of the surgical or respirator masks, like shown above. It is also imperative that once you put your mask on you do not move it or touch it until you are out of the public and are able to remove and dispose of it carefully.
Be smart and, if not for the protection of yourself, do it for those around you. We are in this together to make sure we see this to the other side!
SOLD BY THE CASE OF 100. Our KN95 is a FDA registered high quality face mask that is dust-proof, with a multi-layered protection, germ and virus protective mouth-muffle mask. It has non-woven fabrics and filtering material. These KN95 anti-virus mask will prevent foreign particles away from your respiration. It has 4 layers of filtering protection to keep you safe and healthy. It is FDA approved. Please contact us for any certification.
SOLD BY THE CASE OF 500. This is an FDA registered Disposable Personal Protective Face Mask designed for single-use wear. This face mask has 3 Layers of protection, keeping some harmful bacteria and give you peace of mind at home, at the office, or at the grocery store. This face mask from USimprints is both breathable & comfortable: with a lightweight design, skin-friendly texture, wearing it even for a long time won't create stress to your skin. Manufactured overseas.