Skin is the body's largest organ. It is one of the most important organs of the body, yet there is so much confusion on how to best take care of it!
When it comes to finding the right treatment for your unique skin needs, it can get quite overwhelming. With the infinite skincare commercials and multiple isles at every pharmacy, it's like they want you to get confused.
Even Dermatologists, the medical practitioners qualified to diagnose and treat skin disorders, are constantly having to debunk and promote skin care products to help the majority of the population find the best products on the market.
In an effort to make this journey to healthy skin more enjoyable and a lot less confusing, we've discovered it's best to stick to the basics. So let's look at the purpose of our skin and how to best support it.
The purpose of the skin, besides keeping us humans from walking around like slimy aliens, is to provide protection from a multitude of harmful environmental factors.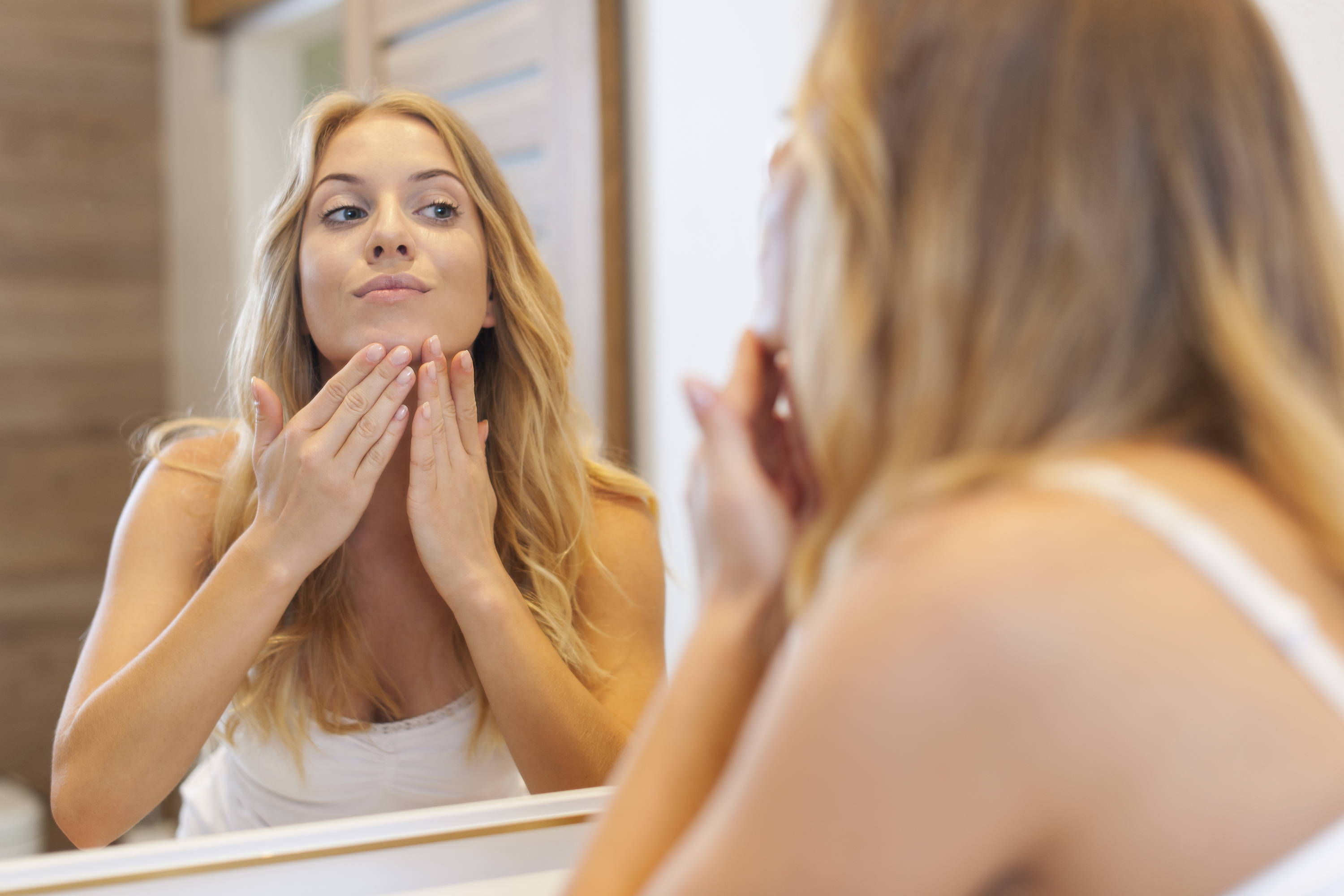 Protects the body from harmful ultraviolet (UV) radiation.

Guards against sunburn.

Protects the body from infection.

Acts as the body's initial defense against bacteria and viruses.

Regulates body temperature.

Excretes wastes.

Stores water, fat, glucose and vitamin D.
When the skin is healthy, it can effectively do its job of keeping us safe. So how do we set ourselves up for success?
Emily Newson, M.D., a board-certified dermatologist at Ronald Regan UCLA Medical Center, has sung a simple tune that we can absolutely stand behind. Newsom believes a basic skin-care routine is all you need for healthy skin.
This basic routine only includes three items (and in some cases, only two)! Let's explore these three magic ingredients...
Cleanser is necessary because it washes off dirt, makeup, excess oil, and all the dead skin cells and environmental impurities you collect throughout the day.
Wash your face every morning and every night. Take notice of how your skin feels after a good wash. If your skin feels dry or "tight," it could be your cleanser is removing too much of your natural oils. Before you decide to throw it out, try limiting your washing to once a day, preferably at night. If dryness still occurs, consider trying another moisturizer dedicated to combat dry skin.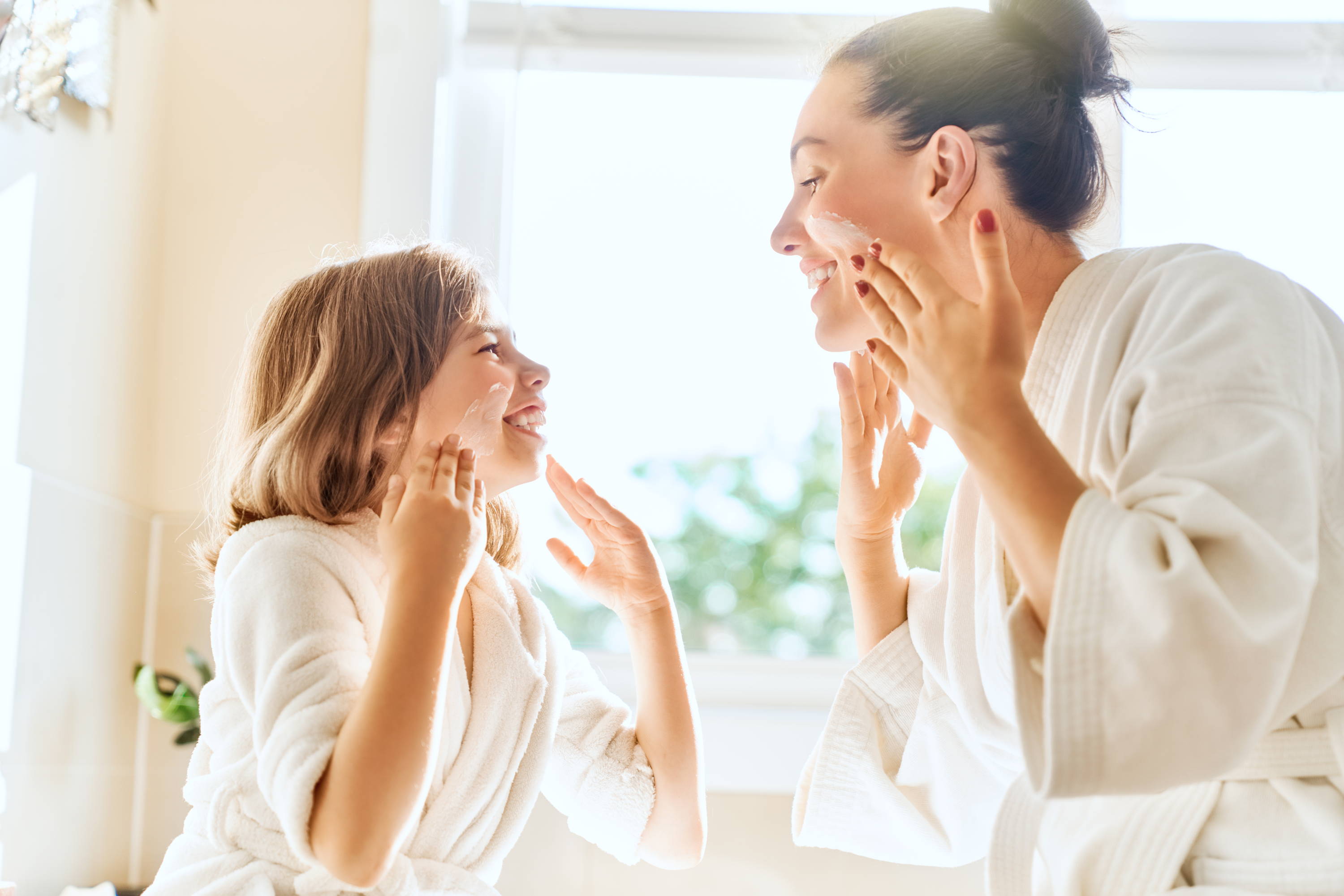 Moisturizer keeps the skin functioning properly while giving you a silky-smooth feeling. An ideal moisturizer avoids dry skin, replenishes the skin's natural moisture, maintains a healthy pH balance, and allows the skin to function in a supercalifragilisticexpialidocious way. That's just Mary Poppins talk for top-notch.
There are a wide range of moisturizers specifically designed for different parts of the body. Because different areas of skin require different levels of moisture and protection, you'll want to invest in a face, body, and lip moisturizers.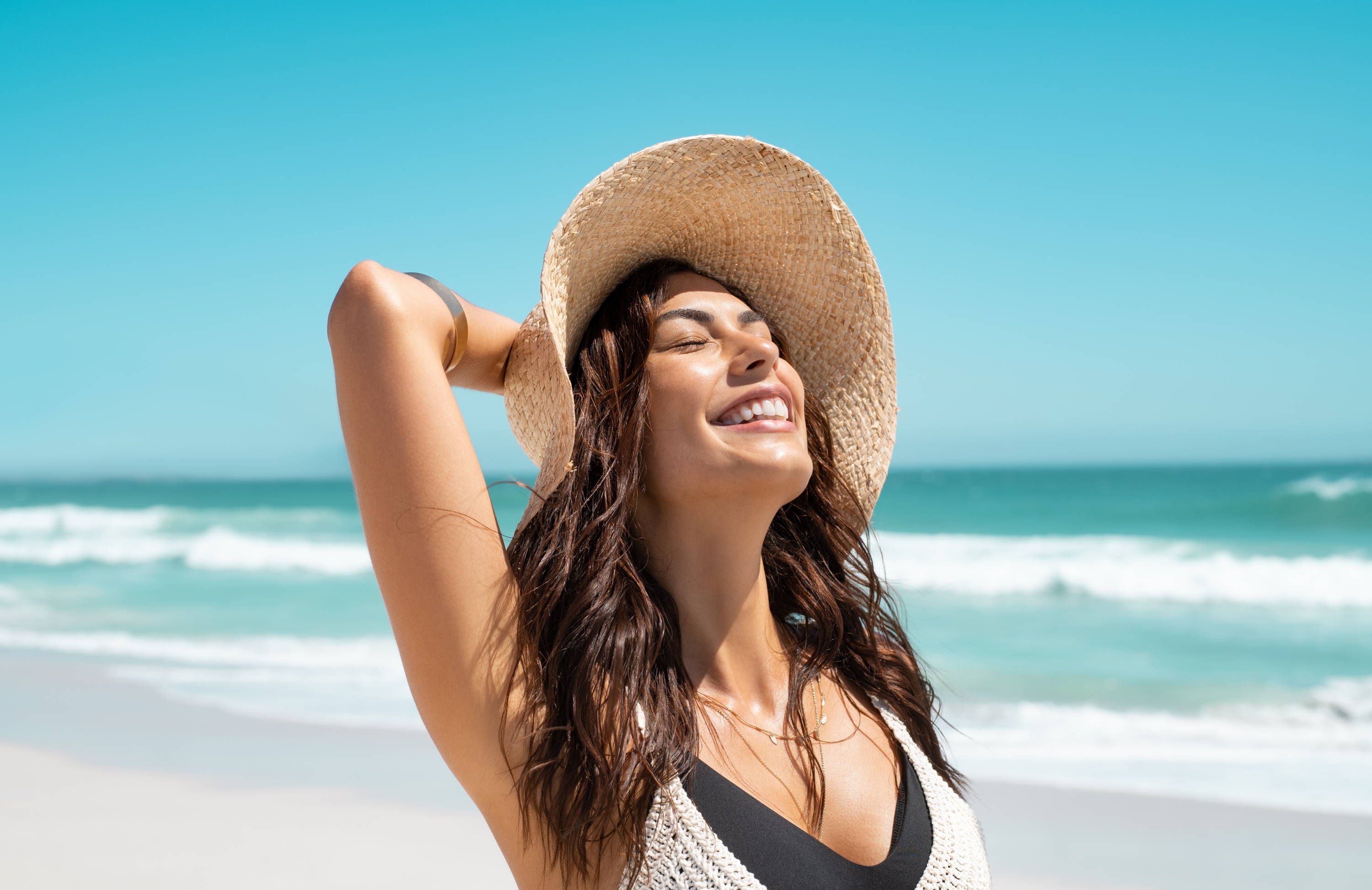 Although you might not mind the glow of a summer tan, you're actually doing more harm than you might think. Ultraviolet (UV) light is a type of electromagnetic radiation that comes from the sun. Too much exposure of this radiation is what causes damage to living tissue. Too much damage to the skin potentially results in skin cancers as well as cosmetic changes like wrinkles and dark spots.
The good news is.... lowering your risk of skin damage is easy with personalized sunscreen!
When you apply sunscreen, you are reducing your overall ultraviolet exposure, keeping your skin extra protected and healthy. Arguably, sunscreen is the most important, yet overlooked component to your skin care needs. The best sunscreen is any kind that you actually use, but it is important to note that you'll want to find a sunscreen for the face as well as for the body.
When it comes to which SPF to use and whether or not to go with a sunscreen spray or sunscreen cream, check out our article on All About Sunscreen.
One extra tip for extra protection: Always keep an extra mini sunscreen bottle in the car or your purse. Sometimes over-exposure creeps up on you, so having your travel size sunscreen handy can make the world of a difference
Your New Skincare Routine...
Your skincare routine doesn't have to include a ten step process and shouldn't take more than five minutes in the morning or before bed.
At the start of your day, wash using your gentle cleanser. Using a clean washcloth, pat your face damp, not dry. Leaving some water on your skin helps maintain its moisture. Before your face naturally absorbs all the moisture on your skin, apply your moisturizer followed by your sunscreen.
Or you can shave off that last step by finding a moisturizer that contains a broad spectrum sunscreen in it. That's a two-punch win.
When trying a new skin care routine… always try your best to notice how your skin feels immediately after using the product as well as after a few days of use. If you notice any level of irritation or break outs, stop using the product immediately. These basic skin care products should not cause any stinging, burning, or other irritation.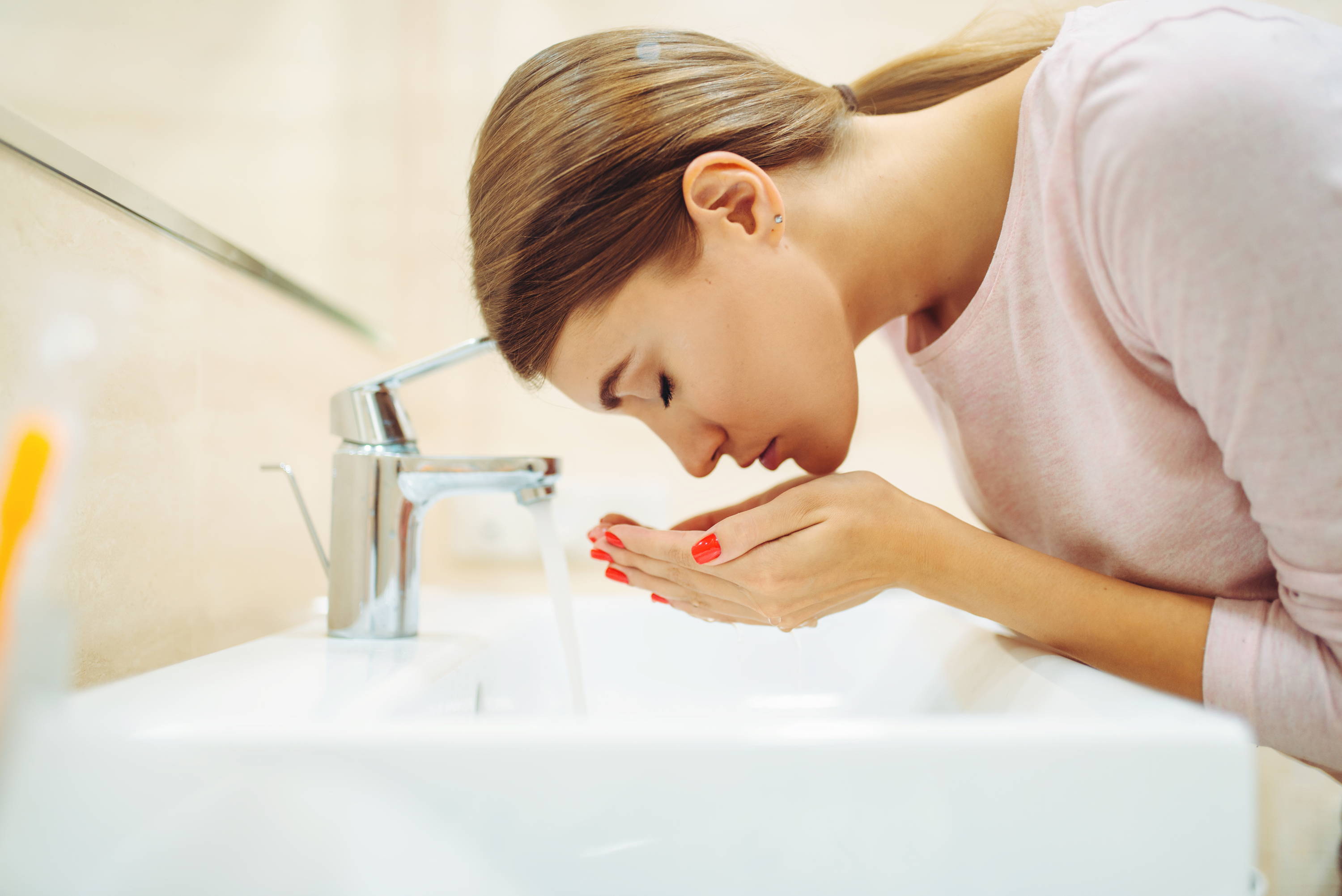 Adding one product at a time is key. When altering your skin care routine, especially due to breakouts or irritation, it will be extremely important to "test" each product for two weeks before adding anything else to your routine. If you start a five-step regimen at once and then experience a bad reaction, you'll want to throw out all five products! To save yourself money and avoid some bad breakouts, just take your time. Your skin will thank you.
Always remember... be patient when it comes to trying a new skin care routine. Both over-the-counter products and even prescription treatments take several weeks to start showing visible changes to the skin. Dermatologists recommend trying a new product for up to three months before making a conclusive decision on whether or not it works for you.
If we can show our skin some love, it's likely it'll do its job well.
Finding the right skin care routine is a classic Goldilocks lesson. Sometimes it takes trying the product that's too hard, or too soft to find the one that's just right!